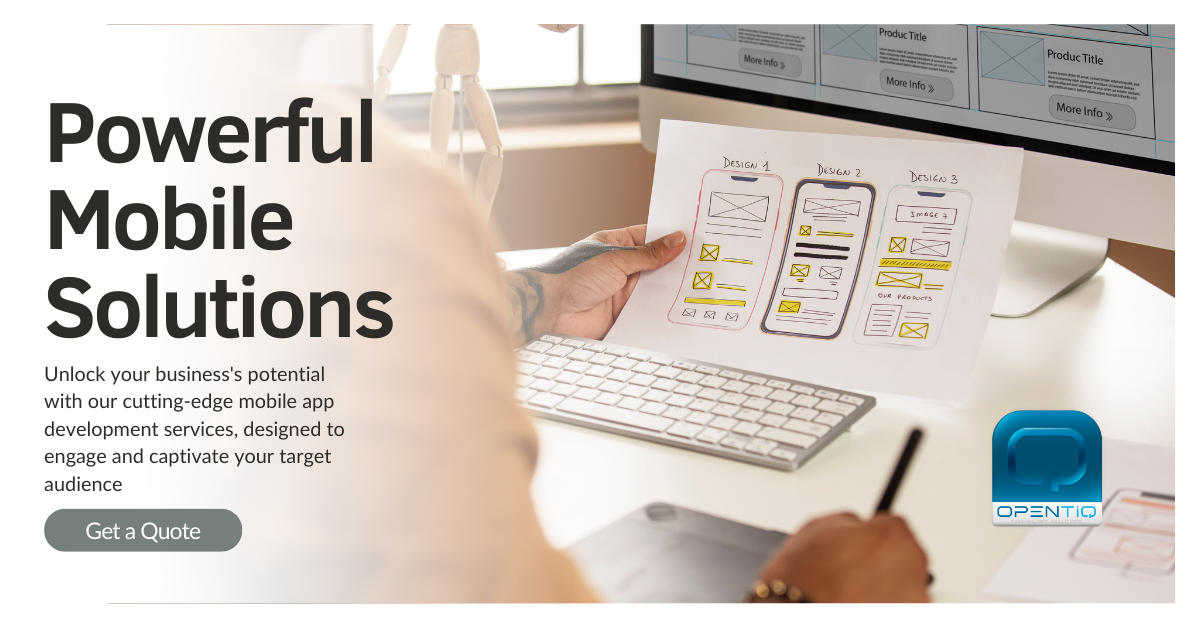 Transform Your Vision into Reality with Our Expert Mobile App Development Services
Are you ready to bring your innovative ideas to life and captivate your target audience on the go? Look no further! Our team of skilled and experienced mobile app developers is here to transform your vision into a high-performing and user-friendly mobile application. With our comprehensive mobile app development services, we ensure that your app is tailored to your unique requirements, delivering a seamless user experience across different devices and platforms. From conceptualization and design to development and deployment, we guide you through every step of the app development journey, ensuring a result that exceeds your expectations. Whether you need an iOS, Android, or cross-platform app, our experts use the latest technologies and industry best practices to create stunning, feature-rich, and scalable mobile applications that stand out in today's competitive market. Don't miss the opportunity to unlock the full potential of your business with a custom-built mobile app. Contact us today and let's turn your app idea into a reality!
Unlock your business's potential with our cutting-edge mobile app development services, designed to engage and captivate your target audience
Enhanced Customer Engagement: A mobile app provides a direct and personalized channel to engage with customers. It allows businesses to send push notifications, offer exclusive deals or discounts, and provide relevant updates, keeping customers informed and connected.

Increased Brand Visibility: Having a mobile app with your brand logo and colors prominently displayed on users' devices helps to increase brand visibility and recognition. It serves as a constant reminder of your business and makes it easier for customers to access your products or services.

Improved Customer Loyalty and Retention: Mobile apps enable businesses to offer loyalty programs, reward points, or personalized incentives to customers. These features foster customer loyalty and encourage repeat purchases, leading to improved customer retention rates.

Streamlined Operations: Mobile apps can integrate with various backend systems, such as inventory management or customer relationship management (CRM) tools, streamlining business operations. This integration automates processes, reduces manual efforts, and enhances overall efficiency.

Competitive Advantage: In today's digital era, having a mobile app gives businesses a competitive edge. It demonstrates your commitment to embracing technology and provides a convenient and modern way for customers to interact with your brand, differentiating you from competitors.

Access to Valuable Data and Analytics: Mobile apps generate valuable user data and analytics, such as user behavior, preferences, and demographics. This data can be leveraged to gain insights into customer trends, refine marketing strategies, and make data-driven business decisions.

Expansion into New Markets: A mobile app allows businesses to expand their reach beyond their physical location and target new markets. With app store distribution, your business can potentially reach a global audience, increasing the chances of attracting new customers and driving growth.
On-Demand Service App
An on-demand service app connects users with various service providers, allowing them to request and schedule services conveniently. Whether it's food delivery, home cleaning, dog walking, or beauty services, users can easily browse through available options, book services, track progress, and make payments through the app
Unleash Your Imagination with Custom App Development
At Opentiq, we specialize in turning your unique app ideas into reality. We believe that every business is distinct and deserves a tailored solution to stand out in the digital landscape. Our expert team of developers is dedicated to understanding your vision and transforming it into a custom mobile app that captures the essence of your brand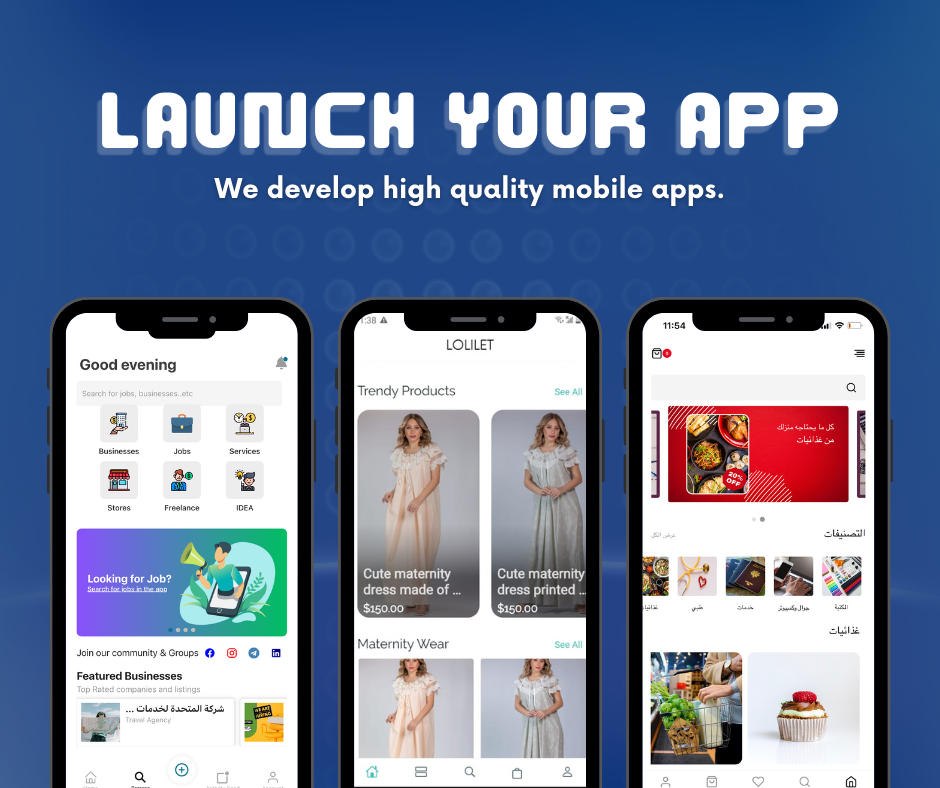 Increased Efficiency and Productivity

Enhanced User Experience and Engagement

Competitive Edge and Brand Differentiation
How long does it take to develop a custom mobile app?
The development timeline depends on various factors such as the complexity of the app, desired features, and the availability of required resources. It's best to consult with our development team for a more accurate estimate based on your specific app requirements.
Can I customize the design and features of my app?
Absolutely! Custom app development allows for complete customization. Our team will work closely with you to understand your preferences and incorporate your desired design elements and features to ensure the app reflects your brand and meets your specific needs.
What platforms can my custom app be developed for?
We can develop custom apps for various platforms, including iOS (iPhone/iPad), Android, and even cross-platform solutions. Based on your target audience and requirements, we'll recommend the most suitable platform(s) to maximize your app's reach and usability.
Will I have control over the app and its updates?
Yes! As the owner of the app, you will have complete control over its management and updates. We can provide you with the necessary tools and guidance to make updates or modifications to the app based on your evolving business needs.
Recently Completed work
Our Works in Mobile Apps