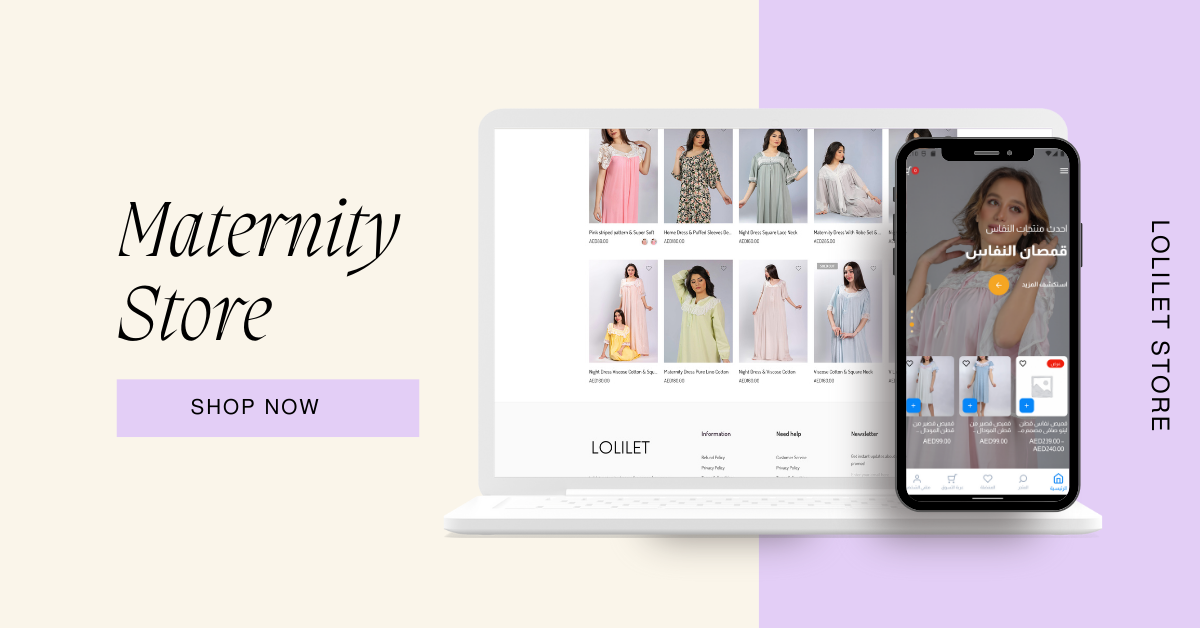 Introducing LoliLet: Your Ultimate Maternity and Home Clothing Store
Welcome to LoliLet, the ultimate destination for all your maternity clothing and home wear needs. Our Lolly-Lite application specializes in providing a wide range of high-quality maternity clothes, reception outfits, and comfortable cotton nightgowns perfect for daily wear. We also offer various other materials to suit your personal style and preferences.
With our user-friendly application, you can easily browse and shop for all your maternity and home clothing essentials. We offer a diverse collection of models available in sizes specifically designed for pregnancy and childbirth. Whether you're looking for stylish maternity dresses, cozy loungewear, or practical nursing tops, we have it all.
Enjoy a range of convenient services within the LoliLet application. Compare products to make informed purchasing decisions, add your favorite items to a dedicated wishlist, and utilize our comprehensive size guide for a hassle-free shopping experience.
As a valued LoliLet customer, you'll be eligible for exclusive offers when you register within the application. Additionally, you'll receive personalized notifications for special discounts and promotions tailored just for you.
We prioritize customer satisfaction, and our dedicated Customer Service team is readily available to assist you with any inquiries or after-sales services. We stand behind the quality of our products and offer a full refund if you're not completely satisfied.
Discover the joy of shopping for maternity and home clothing with LoliLet. Download our Lolly-Lite application today and embark on a delightful shopping journey tailored to your needs.
Extensive Collection: Explore a vast selection of maternity clothes, reception outfits, and comfortable cotton nightgowns designed for daily use. We offer a wide range of materials to suit your individual taste and preference.

Size Guide: Take advantage of our size guide, which provides accurate measurements and guidance to help you find the perfect fit. Shop with confidence, knowing that our sizes are specifically tailored to accommodate pregnancy and childbirth.

Compare Products: Easily compare different products side by side, allowing you to make informed decisions based on their features, materials, and prices. This feature enables you to select the best options that meet your needs.

Wishlist: Create a personalized wishlist within the application, allowing you to save and organize your favorite items. Keep track of products you love and easily access them whenever you're ready to make a purchase.

Exclusive Offers: Enjoy exclusive discounts and promotions when you register within the LoliLet application. Take advantage of special offers that are tailored specifically for our loyal customers.

Personalized Notifications: Stay up-to-date with the latest offers, new arrivals, and exclusive deals through personalized notifications. Be the first to know about special promotions and sales events