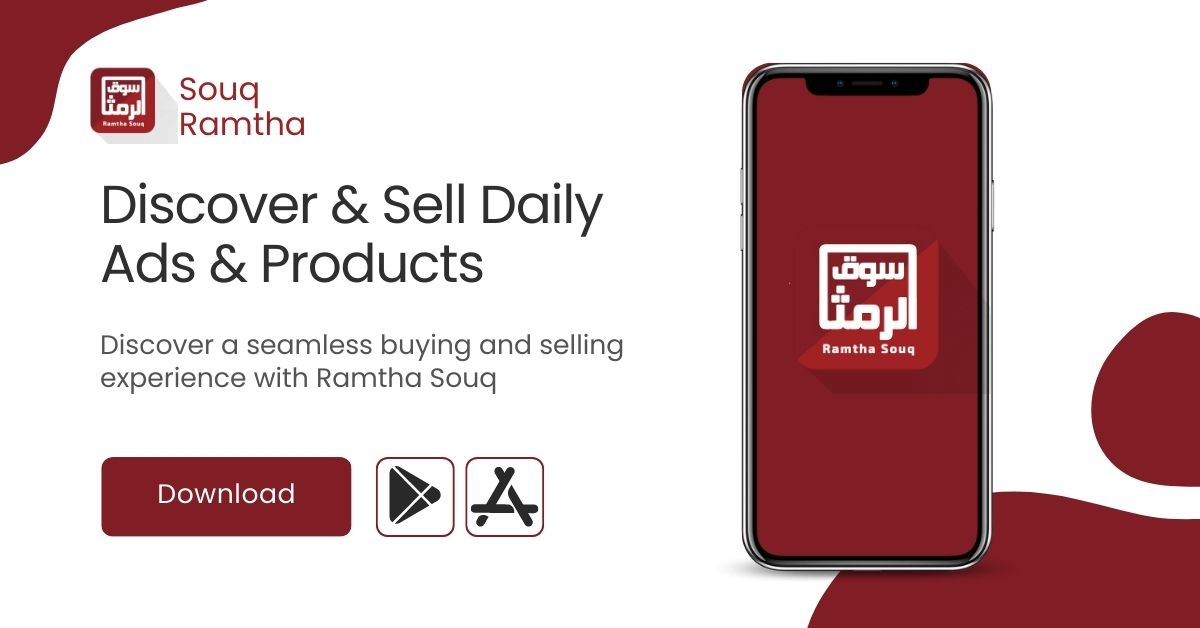 Welcome to Ramtha Souq App, the ultimate platform for connecting buyers, sellers, and job seekers in the vibrant Ramtha area of Jordan. Explore a diverse range of ads, products, and job opportunities right at your fingertips. Discover a variety of offerings, from second-hand items to brand new products, local services, and exciting job prospects. With cash-only transactions, you can buy and sell with ease, while our intuitive interface allows you to connect directly with sellers through calls. Join the Ramtha Souq App community today and unlock the possibilities of your local marketplace
Fekra offers a wide range of features to help you achieve your goals, including:
Create a business profile and list your services or products

Search for businesses and services in your area or around the world

Post jobs or requests for services

Connect with other users and collaborate on projects

Make payments securely and easily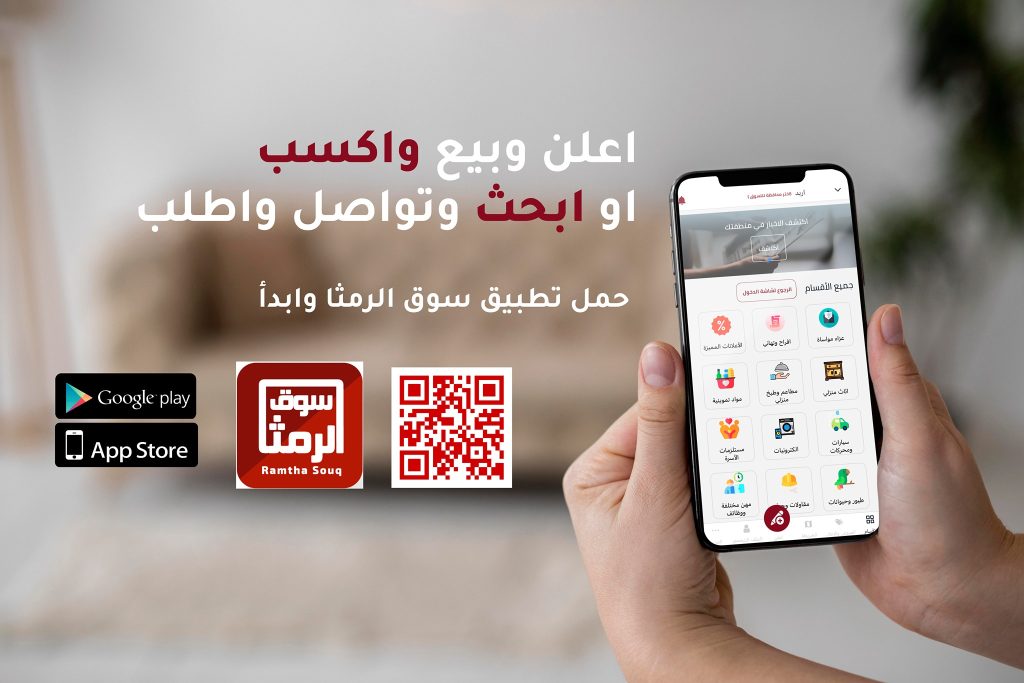 Features of Ramtha Souq App
Local Marketplace: Ramtha Souq App is specifically designed to cater to the needs of the Ramtha area in Jordan, providing a dedicated platform for the local community to buy, sell, and find jobs conveniently.

Wide Range of Ads and Products: Explore a diverse range of advertisements and products on the app, including second-hand items, new products, and various services. Find what you're looking for quickly and easily within the Ramtha community.

Job Opportunities: Discover exciting job prospects within the Ramtha area. Whether you're searching for full-time, part-time, or freelance opportunities, the app offers a dedicated section for job listings to connect job seekers with local employers.

Direct Communication: Connect with sellers and advertisers effortlessly through the app's direct calling feature. Make inquiries, negotiate deals, and arrange meetings or pick-ups with ease, fostering seamless communication within the Ramtha community.

User-Friendly Interface: The app boasts an intuitive and user-friendly interface, allowing users to navigate and browse through ads, products, and job listings effortlessly. Enjoy a smooth and enjoyable experience while exploring the offerings of the Ramtha Souq App.