Powerful Management System for Healthcare
For Clinic - Medical Center - Hospital
Convenient Healthcare system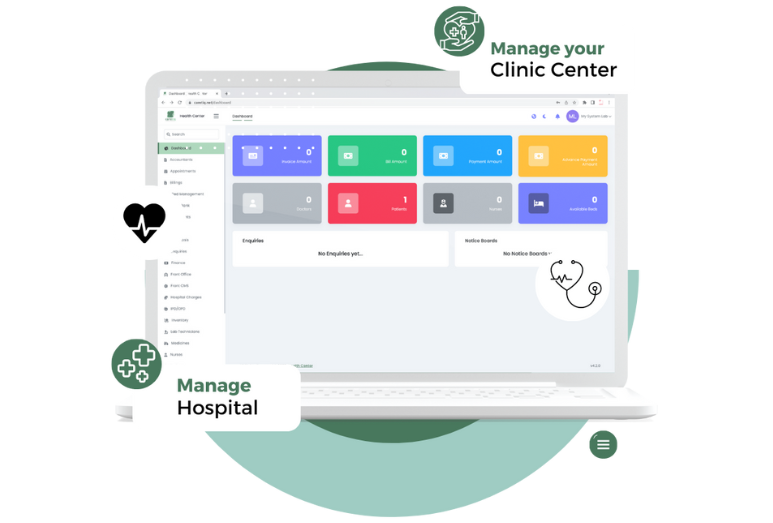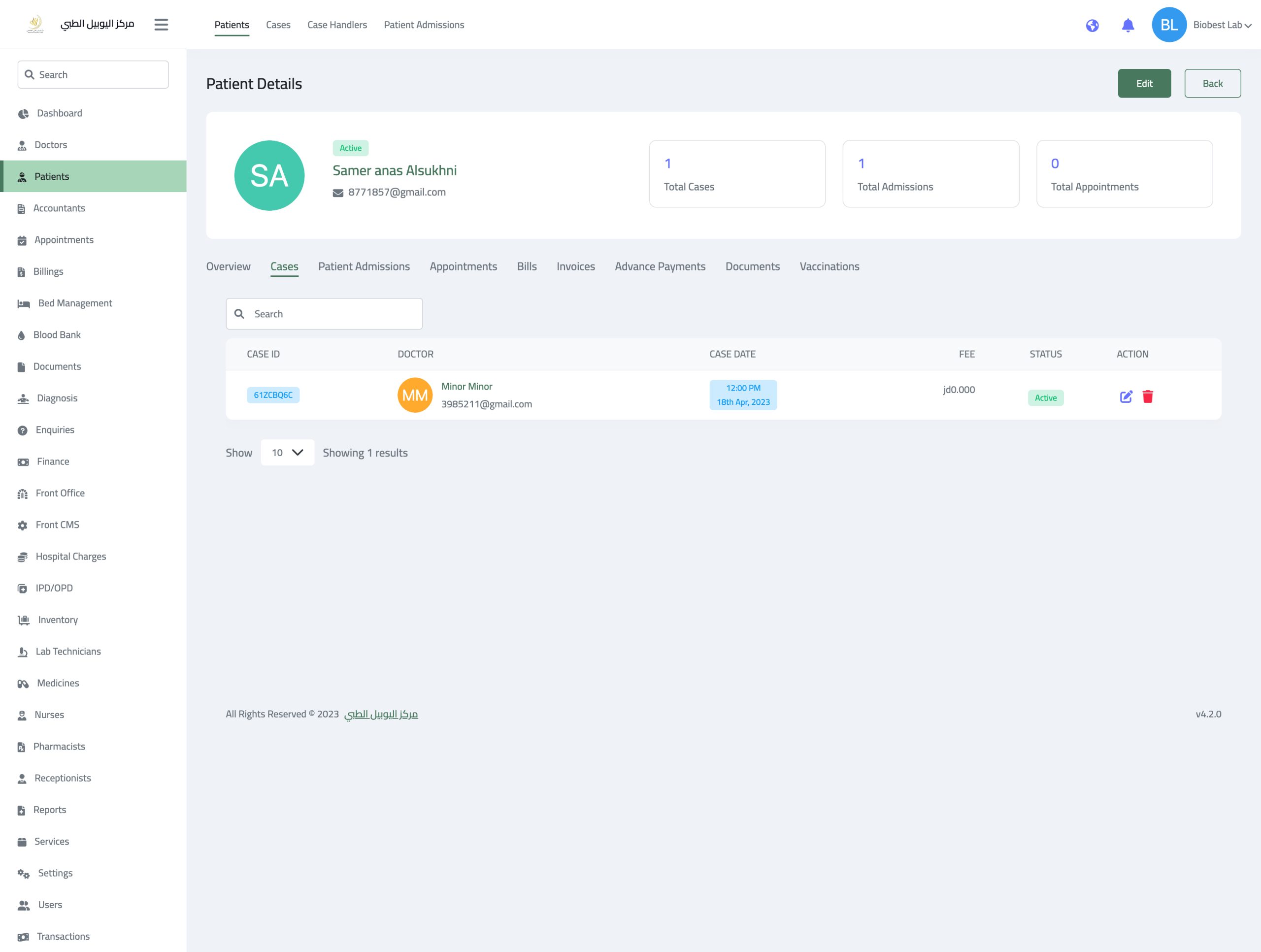 At Caretiq, we are committed to providing our clients with an all-in-one solution for their healthcare management needs
Intuitive and User-Friendly Interface

Comprehensive Electronic Medical Records

Secure and Compliant

24/7 available

Customizable to Your Needs
Our Medical management system provides a range of features to simplify your healthcare experience
The admin has full control over the system, including managing user accounts, configuring settings, and accessing all modules and features.
Doctors can manage patient appointments, view medical records, diagnose patients, prescribe medications, and create operation reports.
Nurses can assist in patient care, manage medication administration, update patient records, and perform tasks assigned by doctors
Receptionists handle front office operations, including appointment scheduling, patient registration, managing phone calls, and handling inquiries
Patients have limited access to the system, allowing them to view their medical records, schedule appointments, receive prescriptions
Lab technicians perform diagnostic tests, handle specimens, and generate reports. They have access to features related to pathology and radiology tests, as well as managing lab reports.
Pharmacists handle medication management, including inventory control, dispensing medications, and ensuring proper documentation. They have access to features related to medication management and stock control.
Accountants manage financial aspects of the medical center, including billing, invoicing, payment management,They have access to features related to financial transactions and reporting

Standard
Perfect for Small Medical Centers & Clinic
24/7 system monitoring

Appointment Management

IPD & OPD

Remote support

Inventory Management

Security management

Vaccinations

Radiology

SMS / Mail

Live Consultations

Pathology

Premium
Perfect for Mid- Large Medical Center/ Hospital
24/7 system monitoring

Appointment Management

IPD & OPD

Remote support

Inventory Management

Security management

Vaccinations

Radiology

SMS / Mail

Live Consultations

Pathology

Ultimate
Perfect for Big Medical Center/ Hospital
24/7 system monitoring

Appointment Management

IPD & OPD

Remote support

Inventory Management

Security management

Vaccinations

Radiology

SMS / Mail

Live Consultations

Pathology
Covid-19 Vaccination Support
IPD (In Patient Department)
OPD (Out Patient Department)
Contact Us
Don't Hesitate to contact with us for any kind of information
Call us for imiditate support this number
+962 79 710 6497
+971 54 590 6961